Pagi tadi, Yanie ada temu janji dengan doktor dari Klinik ENT, Hospital Raja Perempuan Zainab 2 dekat Kota Bharu...ENT stands for Ear, Nose and Throat....atau nama saintifiknya Otorinolaringologi....mak ai, panjang bebenor....berbelit2 lidah den nak sebut....Pakai la baju kurung cantik2, kot2 dapat tackle doktor encem...tapi last2 yang check doktor perempuan...siap kena selak2 tudung ag sebab dia nak check telinga...dah la pakai shawl, belit sana belit sini....jenuh nak bukak....pasni mau pakai tudung arini tu la senang...bukan takat selak, nak bukak terus tudung pon sonang....dah yang tukang check pn doktor perempuan kan...
Dan masalah Yanie ni pun sal ketiga2 menatang ni jgak...Seduan ada, tonsil pun ada, hidung tersumbat pun ada...sampai kena rujuk pakar dari Klinik ENT ni...Kt klinik ni, doktor x terangkan sangat pun ubat yang diorang bagi....g amik ubat kat farmasi pn diorang x terangkan sangat...bila tanya, "ubat ni pakai sebelum tido ke??", tu pun akak-akak, abang-abang tu kena rujuk ke komputer dulu...
Untuk kali pertama datang ni, Yanie dapat dua jenis ubat ni...satu ubat semburan - Budesonide Nasal Spray.....Yang ni memang tau spray kat idung, sebab dah belajaq dalam kelas Anatomi dan Fisiologi dulu n jugak kelas English sem lepas....satu ag Loratadine....ntah menatang apa tah....so untuk tau ubat apa yang doktor bagi, Yanie pn check la kt pakcik Google ni....
Loratadine (INN) is a second-generation H1 histamine antagonist drug used to treat allergies. Structurally, it is closely related to tricyclic antidepressants such as imipramine, and distantly related to the atypical antipsychotic quetiapine.It is marketed by Schering-Ploughunder several trade names such as Claritin, and by Shionogi in Japan. Loratadine is available as a generic drug and is marketed for its non-sedating properties. In a version named Claritin-D or Clarinase, the substance is combined with pseudoephedrine, a decongestant; this makes it useful for colds as well as allergies (ehsan pakcik Wikipedia)
Ethyl 4-(8-chloro-5,6-dihydro-11H-benzo[5,6]cyclohepta[1,2-b]pyridin-11-ylidene)-1-piperidinecarboxylate
Faham??? Ok, Yanie pun x faham...dah lama tinggal kimia...So bukak punya bukak page lain, jumpa la 1 page ni....lengkap dengan explanation segala bagai....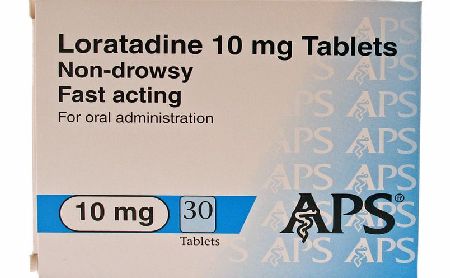 How does Loratadine work? What will it do for me?
Loratadine belongs to the class of medications called second-generation antihistamines, specifically the class known ashistamine receptor antagonists. It works by blocking the action of one of the body's natural chemicals known ashistamine. Histamine is responsible for many of the symptoms caused by allergies.
Loratadine is used for the relief of symptoms associated with seasonal allergies, including sneezing, itchy and runny nose, and tearing and redness of the eyes. It is also used for the relief of symptoms associated with allergic skin conditions, including chronic hives and other skin disorders. Loratadine tablets are also used for the relief of symptoms associated with year-round allergies. Loratadine usually starts working within 2 hours and lasts for 24 hours.
How should I use Loratadine?
Tablets: For adults and children 12 years of age and older, the recommended dose of loratadine tablets is 10 mg once daily. The regular tablets may be taken with or without food. The rapid-dissolving tablets should be taken on an empty stomach. Water or other liquids are not necessary with the rapid-dissolving tablets as they will melt instantly on the tongue.
What side effects are possible with Loratadine?
Many medications can cause side effects. A side effect is an unwanted response to a medication when it is taken in normal doses. Side effects can be mild or severe, temporary or permanent.
The following side effects have been reported by at least 1% of people taking this medication. Many of these side effects can be managed, and some may go away on their own over time.
diarrhea
drowsiness
dry mouth
fatigue
headache
heartburn
nausea
nervousness or restlessness (especially in children)
vomiting
Haaa...habis r pasni cirit birit, muntah2, pening kepala...skali macam orang mengandung la pulak....sob3....ada page Yanie tgk siap boleh buat imsomnia lagi...hadoi...dah la tidoq x ckup...nak bagi jadi imsomnia pulak dah....bengong kepala otak sebentar....huhuhu.....Sebenaqnya, apa Yanie nak gtau, kalau doktor bagi ubat, sila la check elok2 ubat apa yang kita makan....jangan main bedal ja....kadang2 doktor pun salah bagi ubat...doktor jugak manusia, boleh buat silap...tapi setakat ni xdengar lagi la masalah doktor salah bagi ubat...
Ok, mau sambung buat RPH...esok guru pembimbing mau observe....wish me luck ok!!!Tata titi tutu!!!
sebelum g hospital...muka sangat x boley blah...
P/s : ada pupils gtau ----> "teacher, bakpo ari ni teacher comey sangat...kemaren dok comey pun....". Alahai...jujurnya budak2 ni.....
---
Thank You For Reading Dear Viewers...Don't Forget To Drop Your Comments And Like..Much Love... -Y@NiE-
---